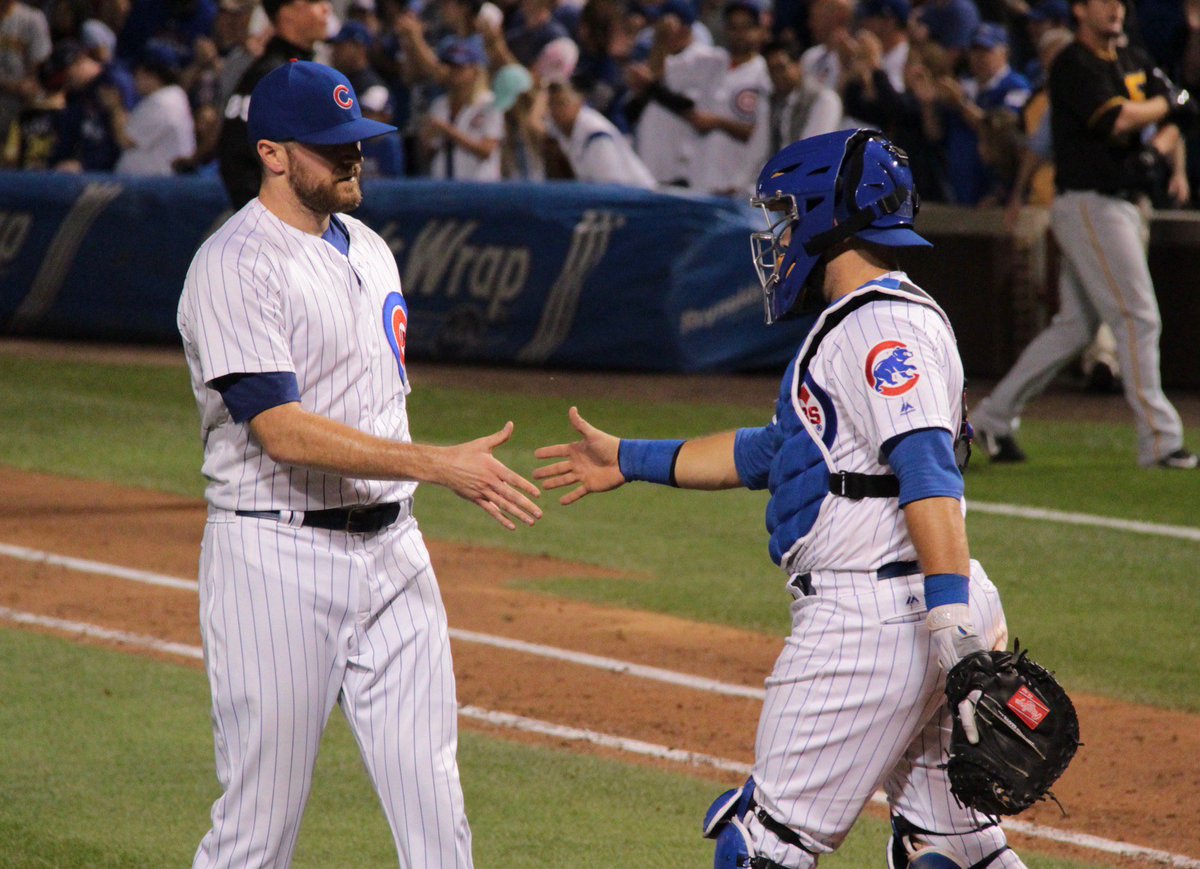 It could be the easier schedule the Cubs have been playing since the All Star Break but as the old saying goes," We'll take it" as the North Siders downed the Pittsburgh Pirates 6-1. Give Mike Montgomery credit for filling in for the injured Jon Lester, they're big shoes to fill but he delivered big 0 through seven innings.
"I'm going to assume I'm going to be asked to start again," Montgomery said. "If it changes, it changes. I'll be able to adjust from there. I let them know, 'Hey, I'll do any role.' I feel comfortable. For now, it's just coming to the park tomorrow and get my work in and be ready to go."
The Cubs are in a playoff race and now are 2 1/2 in front of the Brewers. It's hard to say if they're on a roll or not and with Lester nearing a return, will they stick Montgomery in the bullpen or add a sixth spot to the rotation?
"I've been in different roles this year," said Montgomery, who subbed earlier this season and was making his 10th start of the year. "You've got to look at it and say, 'Hey, I get to start for the Chicago Cubs and it's going to be a fun day.'"
So, our family travelled to Philadelphia this past weekend to see Kyle Hendricks and the Cubs demolish the Phillies. It was a great trip, a beautiful city and yes, we ran the Rocky steps.
The park is really cool and I have a gut feeling that there were just as many Cubs fans as there were Philly fans(no offence, Philly). One of the most special parts was seeing Kyle Hendricks pitch. Throwing eight strikeouts and collecting a couple RBI's was extra special.
It was dubbed our "Cubs Weekend" because we scooted over to Cooperstown to pay homage to the 2016 champs.
Of all the trophies, this one has to be that much more special. That was a great moment in history and to see it up close with  2016 World Series Champions chiseled into the base was amazing.
The Hall of Fame is so great. Whether it's the drive along the lakes or reflecting on a bench in the gardens of the great hall, it's like a time warp of those special moments, not just of baseball but in your life.
Believe it