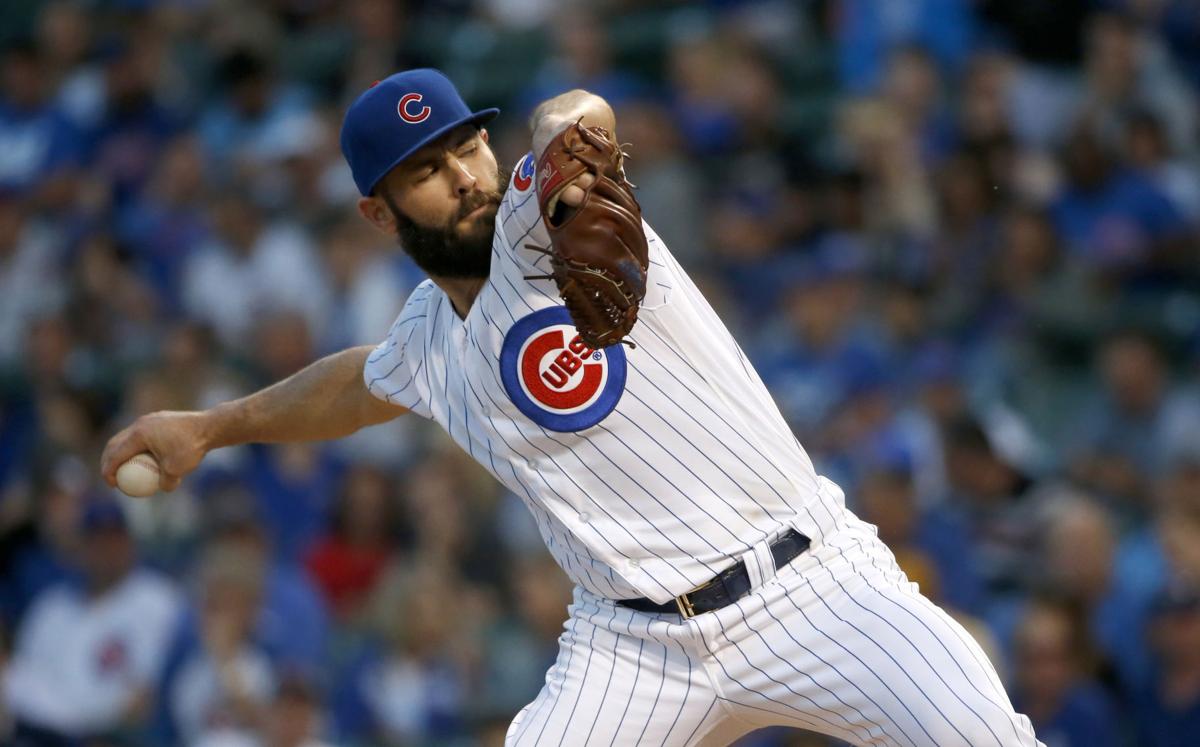 The Cubs are coming alive at the right time of the season. It may seem like a broken record to say that and perhaps it's true, but after last night's win over the Pirates 4-1 at Wrigley Field. Jake Arrieta did a workman like approach to the game, not his greatest but  not his worst.
"There was a little bit of frustration in the first half with the way things were going. I might have focused on the results a little too much rather than just focusing on trying to execute and refine my repertoire. Now, where I'm at, I feel confident that even if I don't have my good stuff and if I'm without two pitches, the two pitches I do have are more than enough to get the job done." Arrieta said.
Of course there was a little frustration with the first half of the season. All around the Cubs weren't getting the job done. In fact, the National League Central is the weakest in the National League. A division which last year was a powerhouse, has fallen on hard times with its uneven play this season.
Things have changed in the second half of the season, although much of that success is attributed to a weaker schedule, the Cubs find themselves 11 games over .500 and a possible berth in the playoffs.
Guys like Ben Zobrist and Alex Avila are coming through when it counts.
"It felt great," Zobrist said of his homer, No. 10 for the season and his first at Wrigley Field since June 11. "I've been driving the ball more the last week or so. It wasn't cheap either — drive the ball to the middle part of the field and hope that something good happens. Everything felt really good on that.
Don't forget that home run on Saturday coming off the bench.
I've maintained it all along, it's the guys at the bottom of the rotation that'll get the work done for a team. The Cubs may not achieve 100 wins this year but if they play their cards right, it's not unthinkable to reach in the high 80's.
Would it be a failure?
Naw, last season surprised the experts but every team has crafted their playbook around the Cubs and are prepared. If the Cubs advance to the post season, and there's no reason they won't unless they have an epic Red Sox collapse    .
The Cubs will have to maintain their  poise throughout September and into the playoffs.
Believe it.