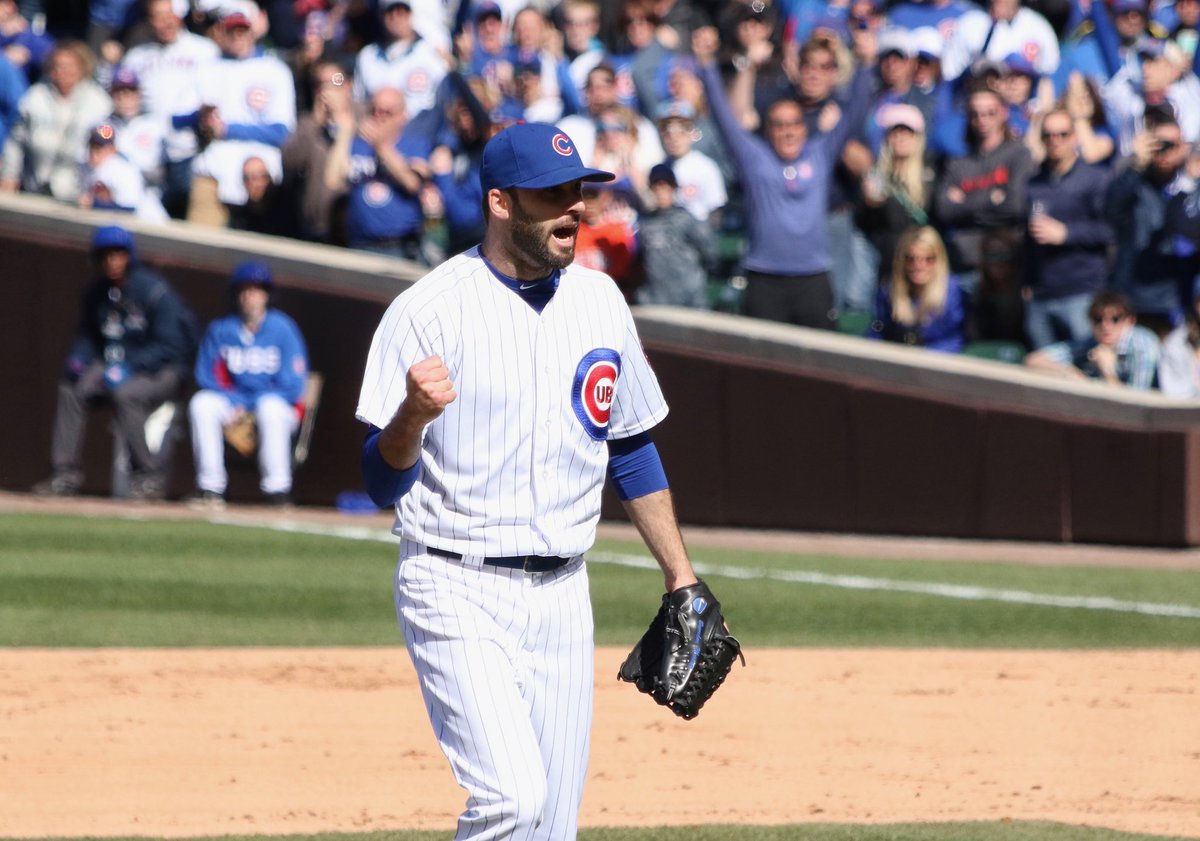 This could be the dawn of a new era for the Chicago Cubs. While the last couple of years has showcased the hitting side of the Northside powerhouse, this year's version has high lighted a more streamlined lower scoring edition. In yesterday's 2-0 shutout win over the Brewers, the Cubs, perhaps they're getting older, a more patient group.
"When you can play somebody in your own division eight times and do well, that's always a boon," Cubs manager Joe Maddon said. "They came in winning eight in a row. I have a lot of respect for them. We didn't beat up their pitching, either. Don't be deceived here. They pitched really well, too. They played really well, too. We just happened to pitch a little better in the series.
"They're a very good ballclub, and we just happened to get them this time around," Maddon said. "They're never to be taken for granted."
Having five shutouts in a month against the same team, I wouldn't blame them if they took things for granted. The Cubs are 1/2 game back of division leaders Pittsburgh Pirates  and the record setting debut of Nick Kingham  
The Cubs pitching was so good over the Brewers that their last four pitchers allowed only 1 earned run.
"It's pretty cool to be part of it," Tyler Chatwood said. "You don't want to be the guy left behind, so I think everybody's kind of pushing each other and I think that's what good rotations do."
So even if their bats fell silent, the Cubs pitching took over and now we can safely say that the Cubs are looking more and more like the team promised at the start of the season. The team has been inconsistent. They win one, lose one and the order and the rotation has been all over the place. It's great to see them finally coming together. Perhaps, it's the team getting older, more seasoned and coming into their own but as Ben Zobrist becomes the elder statesman for the club, Chicago has to remember that their ticket to respectability was all ready punched that magical night in Cleveland. Theo Epstein helped build it in a Kevin Costner kind of way, but the rest is on the team to continue that legacy. We're finally seeing it this season.
Believe it