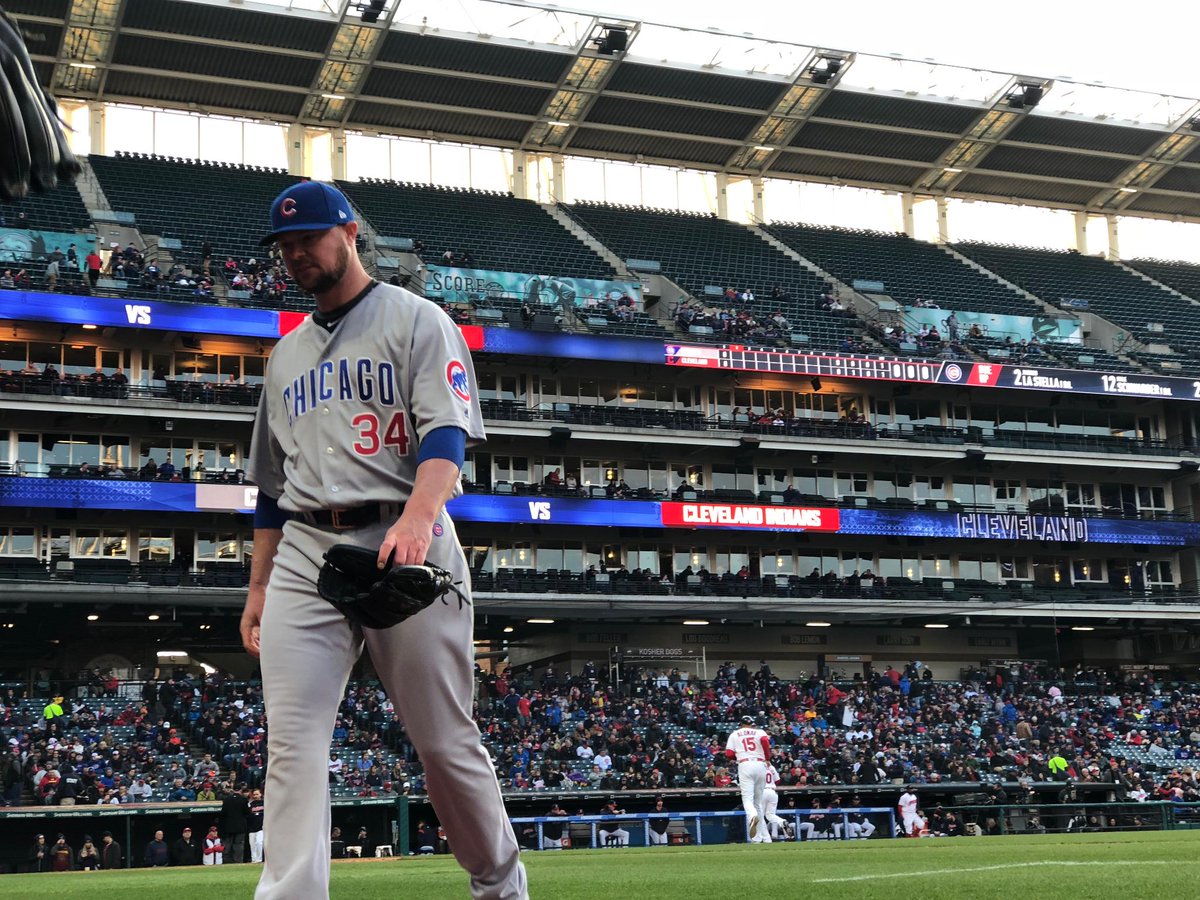 The Cubs, without Kris Bryant in the lineup, were downed by Cleveland 4-1. They went into the game facing a hot pitcher in Trevor Bauer, who by weird stroke of stupidity, I benched in our Fantasy League.
Go figure?
"I didn't think we were up there just swinging without a plan," Joe Maddon said. "But [Bauer] is on top of his game right now. They kept coming back [to the dugout] saying, 'He is throwing the ball exactly where he wants to.'"
The bats couldn't get anything into the air, but on the mound, Jon Lester rebounded to have a solid outing.
"I feel like we're just kind of at that point where we need to put like three games together," Lester said. "I feel like we're just trying to get over that hump with that third game, and it's kind of rolling from there. We've been playing well, but we've had some ups and downs on both sides of the ball."
Um, I've been saying that all April. Yes, the Cubs are having a see saw kind of Spring and it might work but chances are, they'll need to do exactly what Lester has indicated, and put together three wins in a row. Listen, we all want them to dominate, so perhaps they need to win a couple of series in a row to stay relevant come August.
Yesterday's game was a different beast altogether. The Cubs could have/should have come out victorious but the end resulted in Cleveland just getting all the really good knocks.
"Whoever says solo homers can't beat you (is wrong), I guess," Lester said. "The only pitch that was a bad decision on my part — and I shook to it — was the pitch to Guyer. The other two, Lindor goes oppo and a ball on the ground that Encarnacion hits out. That's the game, unfortunately."
Andrew Miller got injured and that wasn't enough for the Cubs to take advantage of? I also believe that Anthony Rizzo needs to get going. He's their "Unofficial" leader in the clubhouse and when he returns to form, the Cubs should be getting back on track.
Believe it