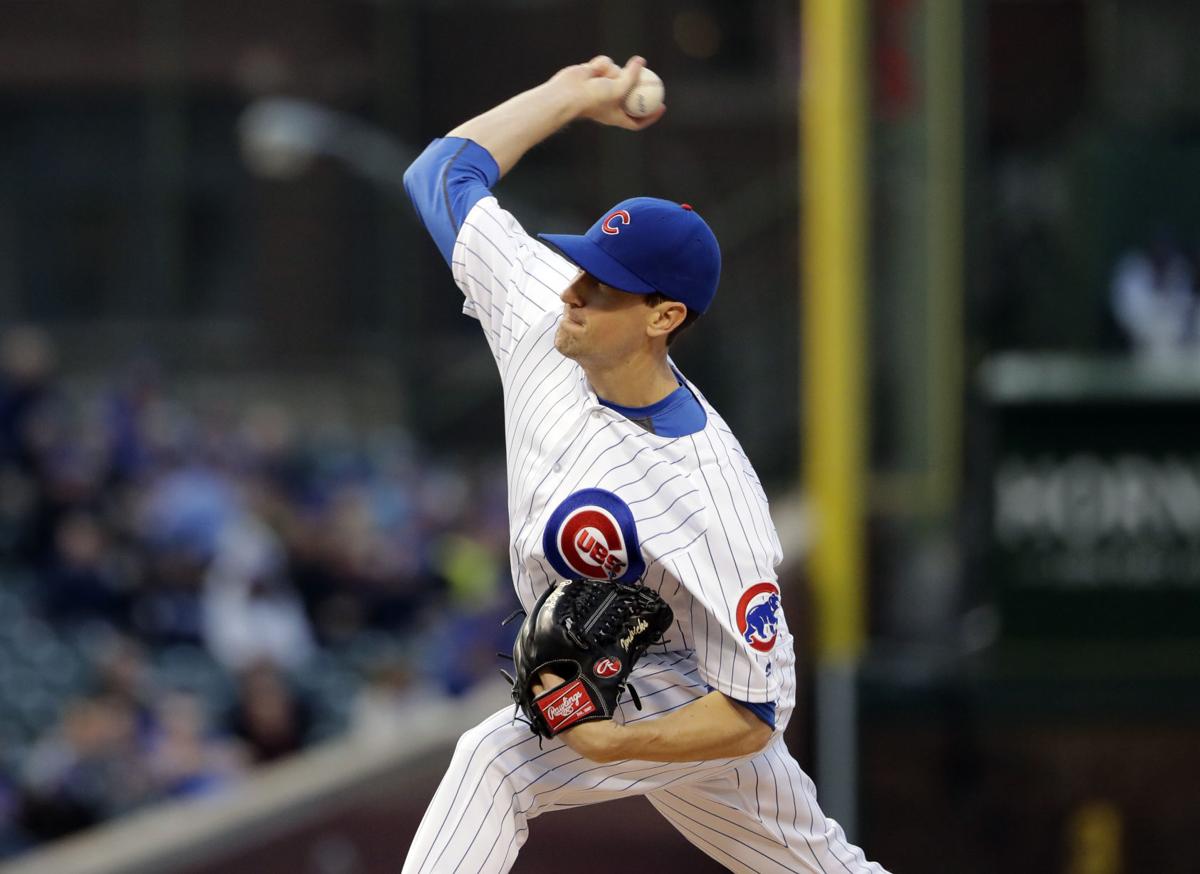 It's not even the end of April  and Kyle Schwarber has all ready knocked seven home runs. Yup, the Cubs defeated the Brewers 1-0 in front of the Wrigley faithful.
The Professor  Kyle Hendricks took to the mound and masterfully executed seven scoreless innings.
"That's a product of when my focus was, just make a good pitch," Hendricks said. "Every pitch, just on to the next pitch. I was just in a really good mindset today — one pitch at a time."
He's pretty focused every time, but that's just my opinion.
If you noticed an absence at third base yesterday, Kris Bryant stayed on the bench for a third straight game. I'm not too worried about his absence affecting the Cubs because more than likely it's just precautions but;
"I'm listening to what his needs are right now," Joe Maddon said. "I'm making sure that the medical procedures are being followed so that we do everything right. It's never going to be a unilateral decision on my part to insist that he plays, ever. I'm listening to K.B., the doctors, trying to do the right things and get him back out there. It's early. I really feel strongly that he's going to be fine, but I don't want to push it."
With research into these injuries, I think more teams have shifted away from playing them too soon whether it's more than likely a minor injury or not. He'll be back.
Speaking of getting back, Yu Darvish takes to the mound today in search of his first win. The high priced hurler has struggled this season, causing fans to scratch their heads and wonder if the Cubs front office made a big mistake in signing him.
"This guy's good. This guy's going to show it. He's going to show up," Maddon said, "and the thing (is) as a manager, as a coach, I'm just trying to get him to respect this pitch and then respect that next pitch, but don't try to over-evaluate it or make it more complicated than that because your stuff, I don't know, top 10 in baseball probably."
I'm not saying anything against Darvish's stuff but there's a reason why a guy like Hendricks who makes a paltry $760 000 is ahead of a 126 million dollar arm in the rotation.
Believe it