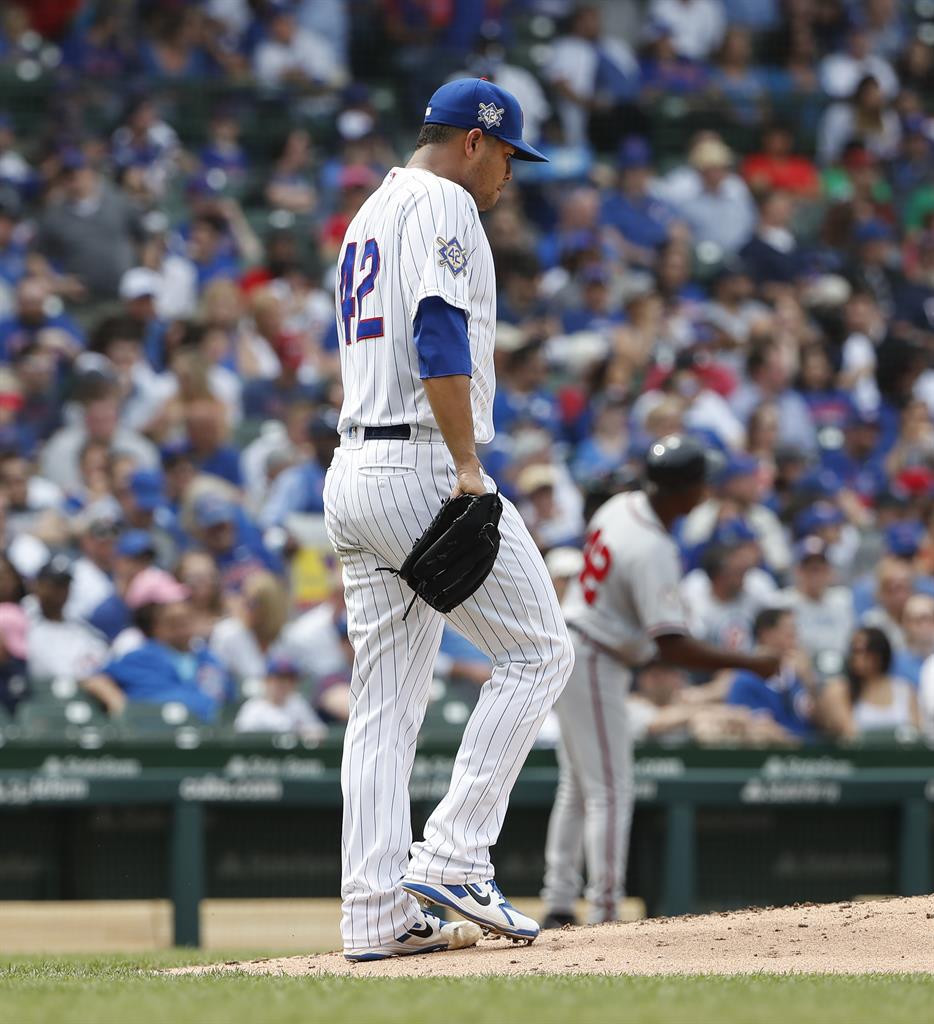 It was the makeup Jackie Robinson Day game and despite the long ball display, the Cubs lost the first game in a four game set with the Atlanta Braves 6-5.
Jose Quintana got roughed after giving up three home runs.
"Today we made a lot of mistakes — I consider them more mental than physical … just a mentally lethargic game early on." Maddon said.
Even though the Cubs lost the game, the day belonged to Jackie Robinson.
"If you have [courage], if that's part of your makeup, you can be a lot of different things," Maddon said before Monday's Braves-Cubs game, a makeup from April 15 when Jackie Robinson Day was celebrated around the Major Leagues. "But if you're lacking that one quality, it's very difficult to include the rest of the better qualities in life. [Robinson] is all of that — he speaks to courage and I've always respected that about him."
Although before my time, his fearlessness was felt not just through sports but all walks of life. An important day.
Atlanta is one of those teams to beat. The Cubs had a difficult time yesterday but came through in the slugfest even though it wasn't enough. The team moves to Atlanta for the next three games.
Believe it