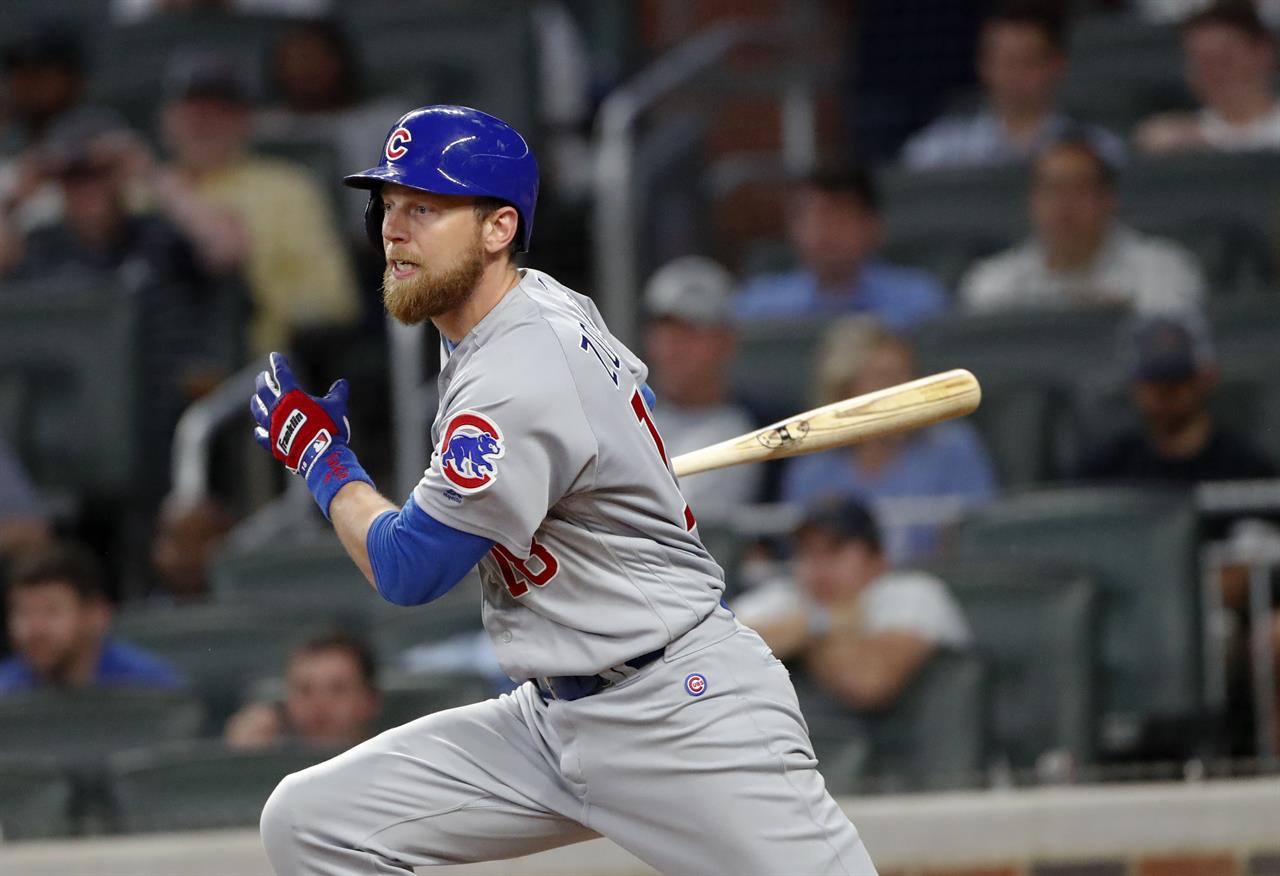 Leave it to the veteran superstar Ben Zobrist to provide the fireworks in the Chicago Cubs thrilling 3-2 win over the Atlanta Braves last night. This is an important series for the Cubs to win and they truly did it in that classic "Cubs Way"
"It was pretty nice in the fashion that we did it, too," Addison Russell said. "I feel like there were opportunities there that it could have gone either way, but we capitalized. It was huge tonight."
The game also marked the return of the Cubs' offseason  acquisition Yu Darvish. He threw four innings with five strikeouts. It's no surprise he was pulled after four innings of work. Whether it was his cramping or just coming back, Darvish had a decent game.
"He came up and talked to me and wanted to go back out, but I said, 'No, I don't think that's wise,'" Cubs manager Joe Maddon said. "And that's why I went and talked to the umpire to grab more time for [reliever Mike] Montgomery. I had to get Monty up quickly because of that, because I anticipated him going back out, but the guy, having been ill recently … He did a great job today, and that's why I did what I did."
I know we've been hard on the guy and most of it has been justified, but I think he'll find his groove soon enough. My only concern about the deal was the Cubs could have got a couple more decent guys out thereon the market but they're in the "Win now" mode with the team, so in that case it made sense. Last night was one of his better games.
"Definitely the worst I've ever experienced," Darvish said through his interpreter. "Even after 10 days. I was coughing and even going upstairs made me tired … I thought I was 100 percent coming in. Once I started pitching I wasn't 100 percent. Next four days I'll eat a lot, train a lot and become 100 percent again."
I hope so. Perhaps this is a new beginning?
"Dehydration is such a nasty little thing," Maddon stated. "A lot of times it's not given enough credit. People say 'Eh, it's not a big deal.' But it is. It was something I didn't want to press or push and it worked out well."
With the win, the Cubs are one win behind Milwaukee and Pittsburgh. This series is big.
Believe it