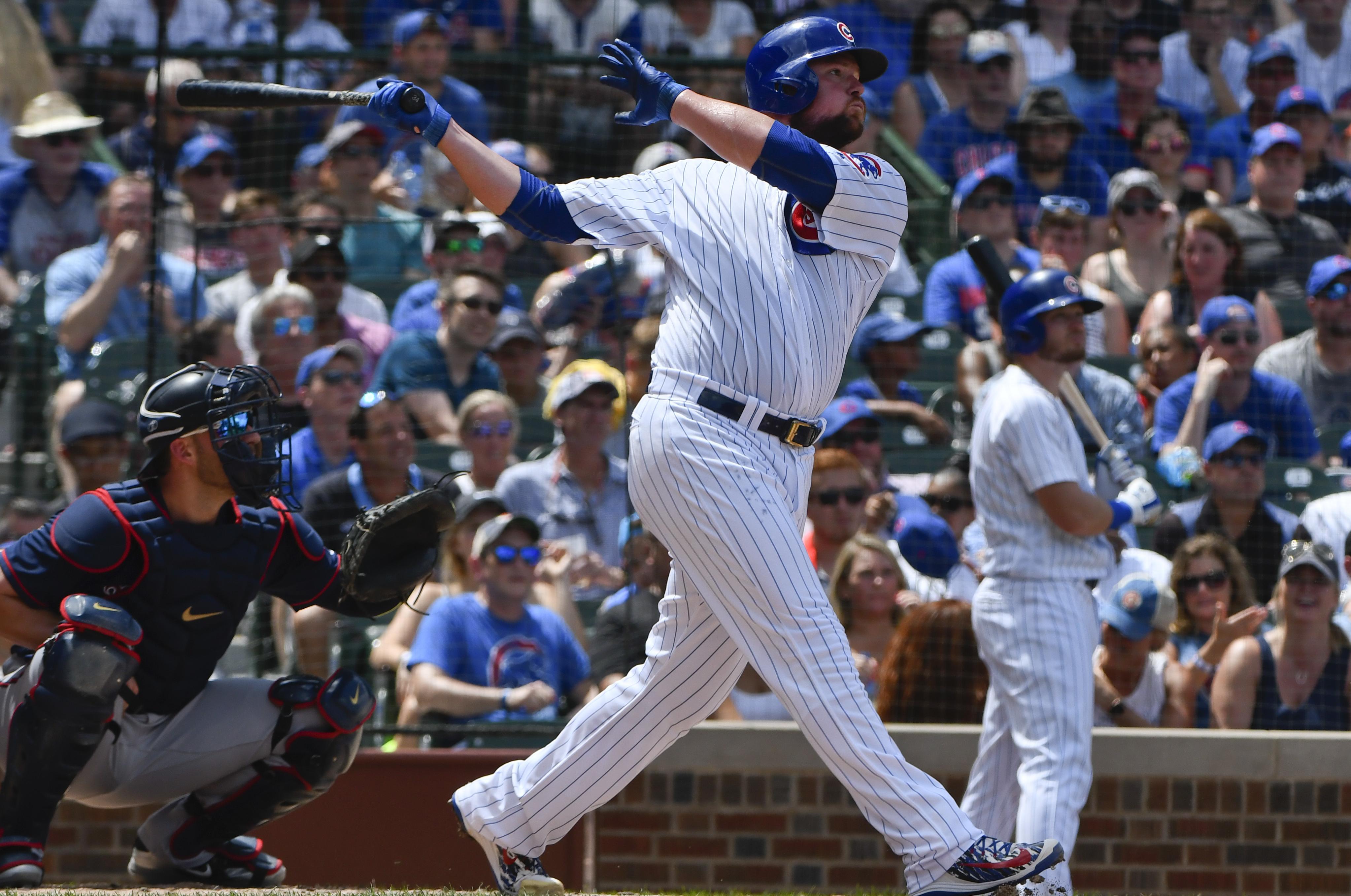 Jon Lester crushed a three run home run in yesterday's 11-10 sweep of the Minnesota Twins. They scored 35 runs in the series. That's a lot, folks.
"I can't be more impressed with the way our guys played on the field," Maddon said. "Under the circumstances, the heat, they're out there, they played well, we hit well, we ran the bases great. We did so many things well in adverse conditions. Give them a lot of credit."
It seems like the Cincinnati massacre has been put behind them and the Cubs are now cruising back up to the top of the division. That was their fourth win in a row and nestled .5 game back of the Brewers.
Yesterday though, belonged to Jon Lester.
"Obviously, being over here [in the NL] and actually having to be responsible for that nine-hole, it's important," Lester said. "It's important to have good at-bats. I feel I've done that regardless of the outcome, I've had good at-bats and haven't been just a one-pitch out guy. I've worked some counts and been able to at least make the pitcher work, that's all I'm trying to do. If I get hits, I get hits.
"The home run is awesome, it's cool, especially at home. It's always fun to play here with the crowd and hit the ball in the bleachers. At the end of the day, I'm a pitcher, not a hitter."
It wasn't a perfect game by all accounts but as the saying goes, 'A win is a win no matter how you get it" right? Lester on the other hand, cruised to his 11th win of the season and is pretty much staving off father time.
The All Star Break is next week and the Cubs are beginning to look like the team that was hyped at the beginning of the year. Jon Lester has the most wins in the National league and the Cubs are in third place in the National League.
"We're not trying to go out there and slug our way," Kyle Schwarber said. "I think [Saturday] we had nine runs, with all base hits. That was great. We're just going out there trying to make hard contact. It's paying off."
Believe it