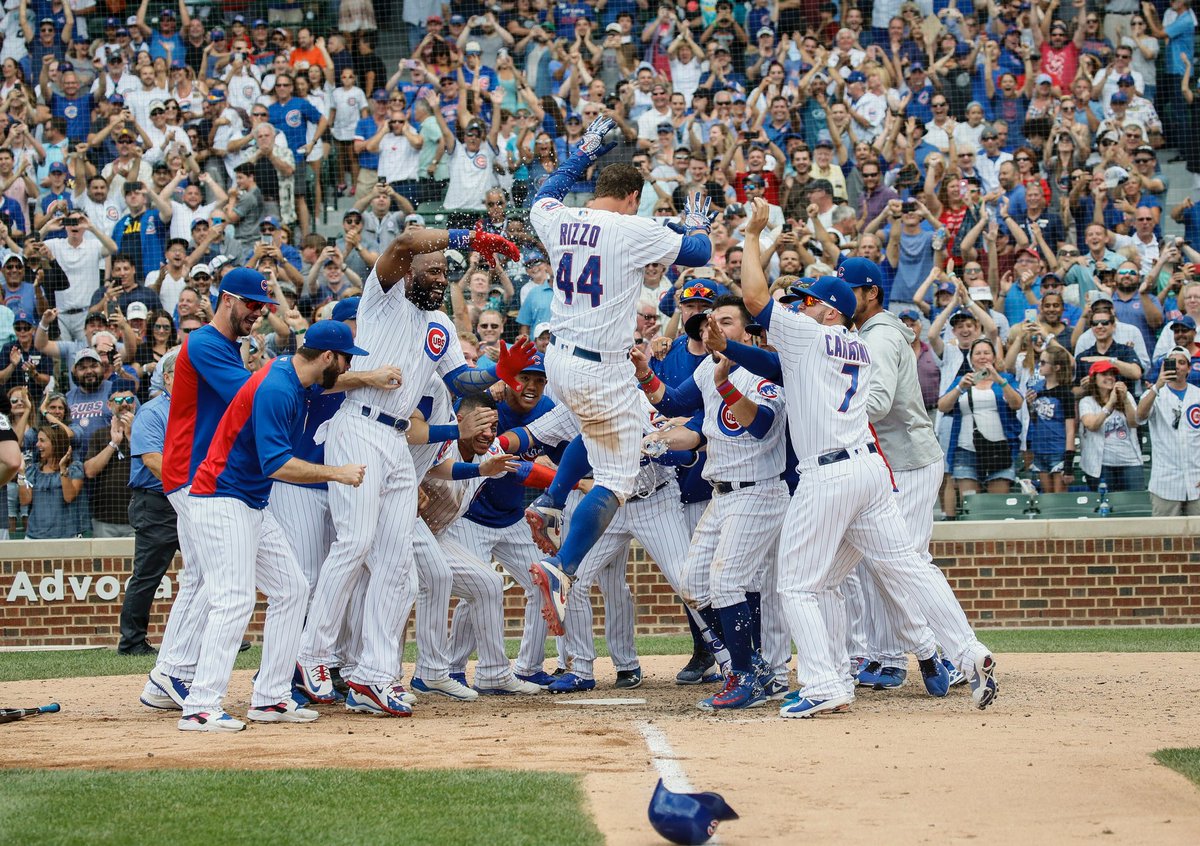 It's no secret that the Cubs rotation has suffered this season. Fans, Stats gurus and of course, Jed Hoyer have been scratching their heads since mid April. When the Cubs are good, they're great, but when they're bad, well that's for another post. Yesterday, the Cubs beat the D-Backs on Wrigley soil 7-6. but it wasn't just a win, it was a back to back home runs by David Bote and Anthony Rizzo with the walk off that sealed it for the Cubs.
"The (comeback) formula has been working for us, that's for sure," Rizzo said.
The last time the Cubs had back to back home runs was way back in 2004 to end the game.
"I think the best is yet to come for our starting rotation," Rizzo said. "I like our guys and I like our chances every single time a guy goes out."
It has been and David Bote has been the Tommy La Stella of 2018. The Cubs acquired Cole Hamels, the World Series MVP of 2008.
"He'd be pretty good," Maddon said. "I've not liked him for a long time. He's pitched some really big games against teams that I've been involved with and has done really well. He's a great competitor. He's got good stuff, but he competes and he knows what he's doing out there. I'd have to rank him as a pretty competent Major League left-handed pitcher."
He's 34 and not exactly in the prime, but the Cubs need a band aid for their struggling and ailing rotation which hasn't quite lived up to their lofty expectations that were set out at the beginning of the season. Did they sign him because he'll be reunited with Yu Darvish or was that the only one they could grab? I'm glad they didn't go for Machado because they needed pitching more. His record is 5-9 with a 4.72 ERA, doesn't sound like appealing numbers but when you look at his ERA on the road, it's decent at 2.93
The Cubs face the Cardinals again starting tonight with Mike Montgomery on the mound. There's no real cushion for the Cubs anymore. They have to show their dominance for the remainder of the season if they want to go deep into the playoffs.
Believe it.