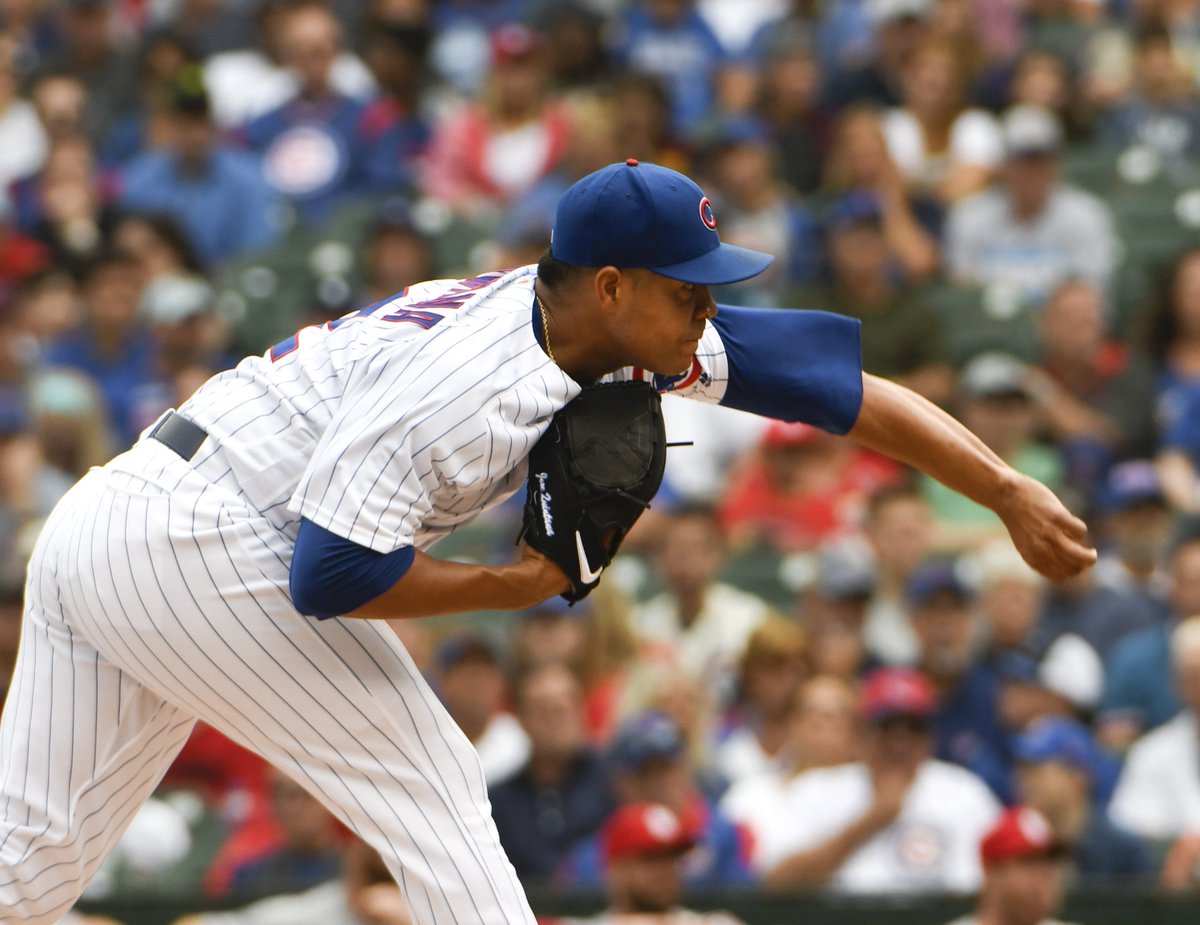 One of the flaws of the game today is the inability of most pitchers going deep into a game. On average, pitchers last around 5-5 1/2 innings. Yesterday, Jose Quintana went seven innings on the way to a 7-2 win over the St. Louis Cardinals.
"He got better as the game progressed," Cubs manager Joe Maddon said. "Everything kept getting sharper. It looked like there was more jump on the fastball at the end. We needed him to go more deeply in the game and he did. I saw him getting better per hitter."
Pitchers going deep in theory, works. It doesn't always turn out that way but on paper a pitcher should last seven innings, bring in the relief and then the closer.
In a perfect world(just not a perfect game) this is the way it should roll out. Yesterday's match up worked out for the North Siders. It was also aided by Kyle Schwarber's bat.
"It shows the resilience of this team and we're not afraid to be down and fight, scratch or claw our way back into the game," Schwarber said. "That's been our M.O. this season. If we're down, we know we're not out.
Oh c'mon Schwarbs, that's been the Cubs M.O for a few years now. In fact I wouldn't chalk it up to the Cubs clawing their way back, more like they just have a really good team and that's what really good teams do.
"Wrigley was really loud [Saturday] night, the loudest I've heard in awhile. You've got the doubleheader, passionate Cubs fans, passionate Cardinals fans. It got really loud. It's always fun playing them because the fans are so into it. You play a team five times and you're usually sick of them after the third day, but it's just fun playing them." Anthony Rizzo said.
Five game series are few and far between, throw in July temperatures a rivalry and there you have it – – the makings of a great series.
With the Cubs in the top spot in the National League and third overall behind Boston and Houston, the Cubs should be in a great spot for the post season. If they can pick up some pitching for the stretch then they'll have the pieces to move well in October.
Believe it