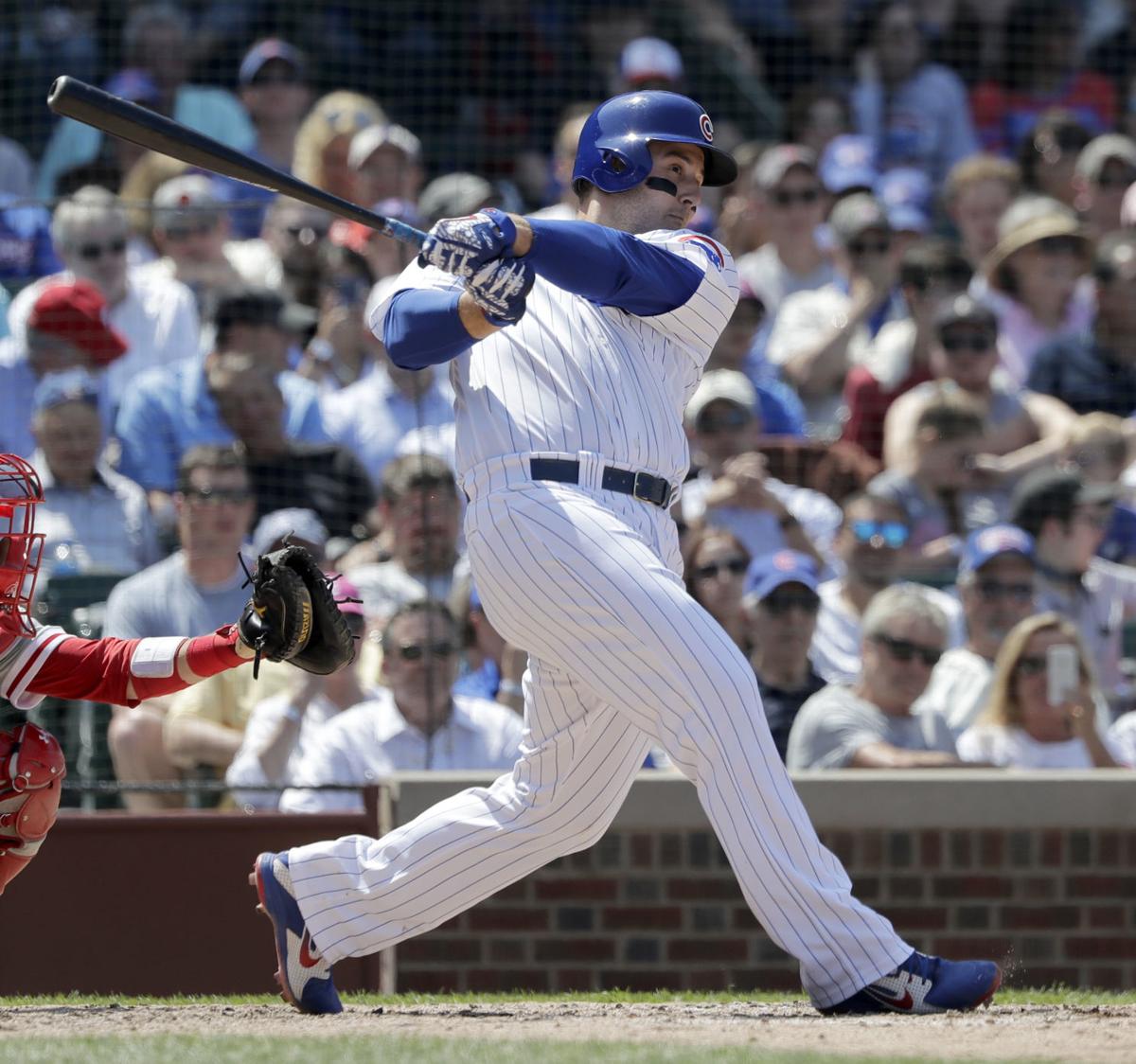 This could be a scary thing when Anthony Rizzo starts swinging the bat. Yesterday, Rizzo swatted his tenth homer of the season on route to a 4-3 victory over the Philadelphia Phillies.
"We come in, we battle. [Wednesday] was a special moment at Wrigley for the whole team and all of Chicago. We're going in the right direction. We just have to keep playing baseball." Rizzo said.
In fact it was his 175th home run, beating The Hawk Andre Dawson's record on the Cubs list.
"They've been trying to pitch him a certain way and he's getting to it," Maddon said. "He's really smart. He hits balls [to right], but normally his home runs to me are gap to gap. He's just getting his hands through on the barrel to the ball really well. … He's been trending pretty good over the last month and a half."
So, as the Cubs are steamrolling their way up the National League Central standings they're 1/2 game back of the Brewers and Rizzo is connecting at the right time. If they could take the Central before the All Star break, things will be all right. If they can get Tyler Chatwood working, then things will be aces.
"His stuff was a little more crisp, a little more sharp execution-wise," said catcher Chris Gimenez, who has caught Chatwood in back-to-back starts. "He did a good job battling. He's so worried about trying to execute to the most perfect intent as opposed to really pound the zone. That's what we've been trying to get in his head a little more. Throw the ball on the white and you can expand off it."
Today's game is a big one against Pittsburgh. The Cubs need to win and get some leverage heading into Monday's all too important series against the Brewers. The Cubs are in a good position with the momentum, there's still room for improvement because all of their wins have come against mediocre teams. They have to put on the burners and get a groove going and I can see it happening. If they can also get their pitching in sync with their hitters, they can win it all.
Believe it