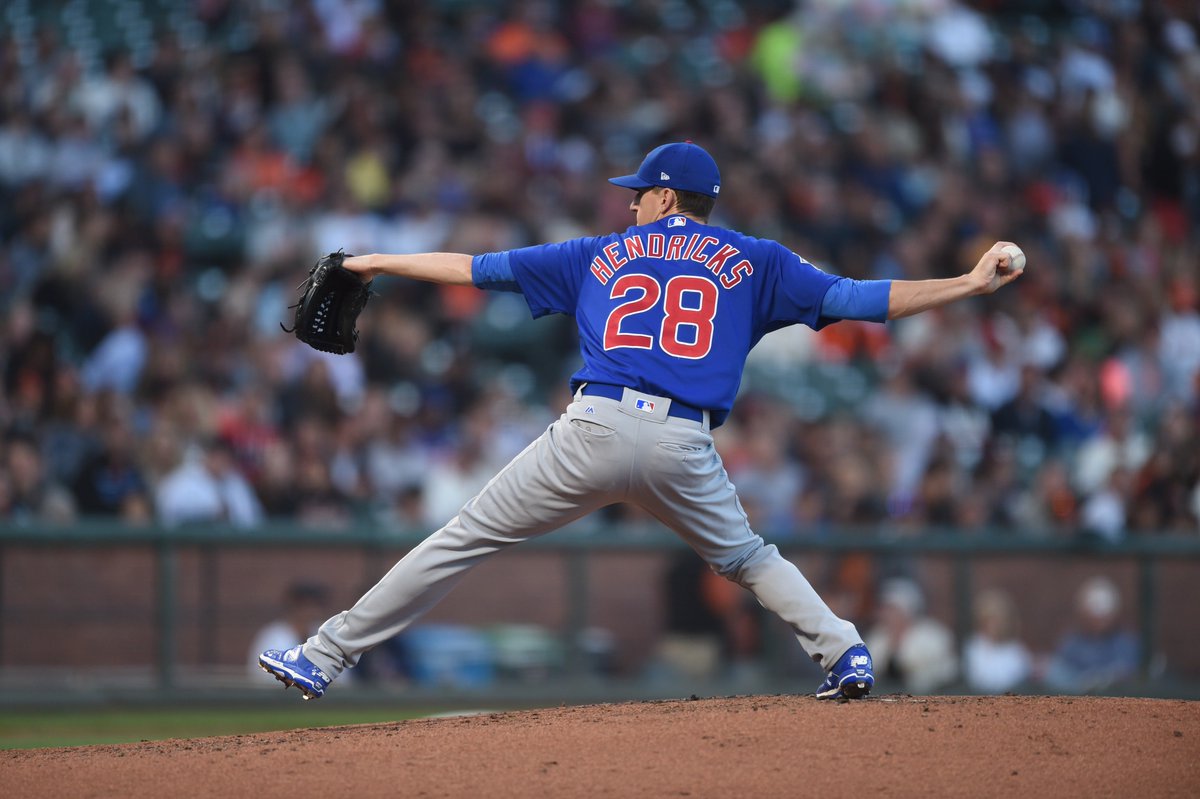 You know? I think Kyle Hendricks must be filled with bad luck this season. Either he can't get run support in some games, batters hit everything off of of him or like in last night's 2-1 extra inning loss to the San Francisco Giants, no matter how amazing he pitches, he can't get the win.
"It was a much better feeling out there," Hendricks said. "The fastball command was finally there and it just opened up the rest of the game for me. Willy [catcher Willson Contreras] and I were just really on the same page, mixing pitches, keeping them off balance, and that's the game I have to play."
Hendricks went deep in the game, he did everything right by going nine innings. That's what the Cubs need from him but if a team is going to lose, then that's the way to lose in extra innings and executing everything to the way it was planned.
"That's the outing we've been looking for with the hitting that we've been doing recently," Joe Maddon said. "Going forward, that becomes contagious sometimes, when you've got a guy that pitches like that. I really believe you could see that version of Kyle most of the time for the rest of the season."
He's right. If Hendricks pitches that way the rest of the season, he'll turn it around. It's a funny game where the slightest angle will throw everything off.
"I knew what was wrong, and what I've been trying to work on. It was still inconsistent. It'd be one good, one bad, I couldn't repeat it. Today, in the third inning, something just clicked and I was able to repeat one after another. So that was a really good feeling." Hendricks said.
Congratulations to Javier Baez, Jon Lester and Willson Contreras on being voted to the All Star team. Well deserved, Baez has been having a career year while Lester is doing the things that Lester does by having 11 wins this year.
"To watch them blossom over the last couple of years, to see what Javy's gone through from this crazy swinger to a much more controlled game of baseball, and Willson, on the other hand, he's pretty much fought, fought, fought his way," manager Joe Maddon said. "Now he is the best catcher in the National League. I think he's the best catcher in baseball."
It's hard to argue with that. Javier Baez has been enjoying his breakout season.
"He's probably my favorite player to watch," Lester said of Baez. "I've got to play with and in front of some really good infielders in my career and I think Javy has surpassed all those guys."
Believe it.