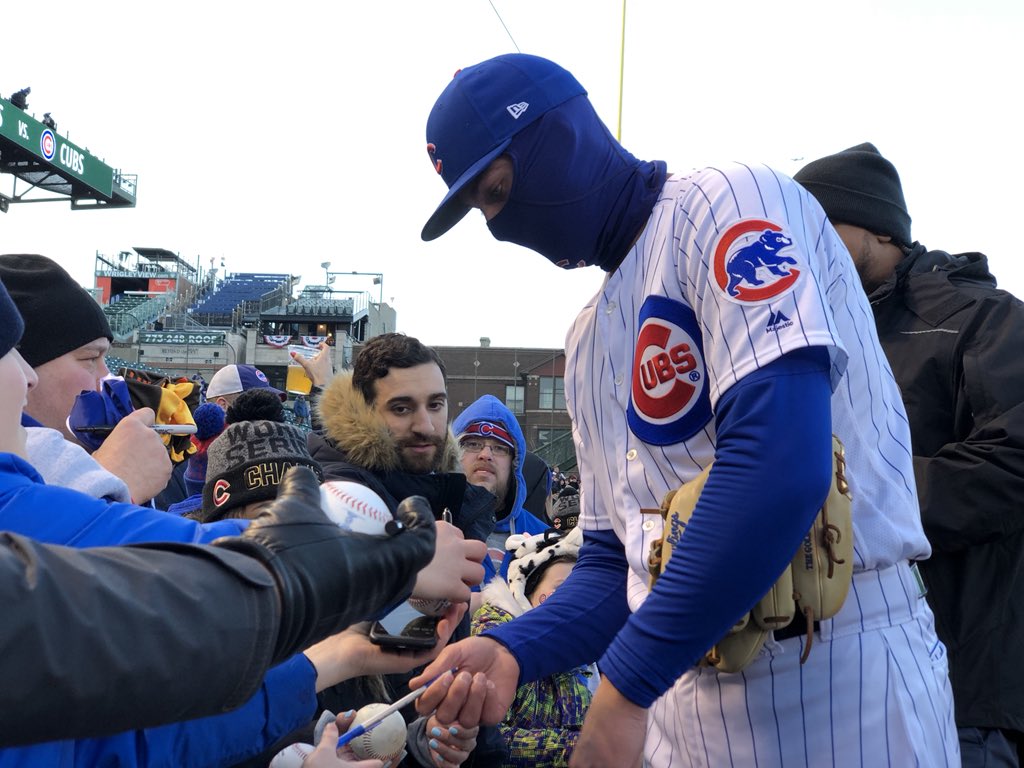 Why are there always good things to happen to the Chicago Cubs even when they lose? Coming hot on the heels after a couple of "Inclement weather" warnings, the Cubs fell back into the baseball groove last night with a 5-3 loss to their arch nemesis (If they were stuck in the Marvel Universe) the St. Louis Cardinals.
Nick Fury: What's your super powers?
Chicago Cub: Bad luck, curses and inclement weather
Fury: Damn, you're pairing with Hawkeye
When I say good things that happen, I'm talking El Mago Javier Baez. A triple short of the cycle and yet, they couldn't find a way to win.
"It's going to happen," Joe Maddon said. "I'm fully confident it's going to happen. The bullpen has done a wonderful job, and the starters are really good. There's a lot to look forward to with the starters because they're really good, and as things settle in, they'll really start piling up the innings. I mean that, I'm not just saying it."
I'm glad that Anthony Rizzo has returned to the lineup. His much needed help is a welcome sign to the struggling 7-8 North Side Blue Bears. As much as what's happening on the field is to blame for their uncharacteristic record, the weather, postponement of games and the frigid temperatures around the league are probably the main cause of their poor play. I mean look at all those snowbirds returning from Florida to Canada only to be welcomed by a mountain of snow, "What do you mean I can't break out my 7 iron?" I guess it happens in baseball as well.
"You know those sunny days are coming, both on the field and as a group, so we'll just keep playing through it," said Rizzo.
Playing through it is about all they can do. Sunny days are coming but when I see players on the field with toques, that's a sign that either global warming is a serious threat to America's National Pastime or we may be doomed to have domes throughout MLB.
I'm kidding about the toques.
So, perhaps Rizzo is right by suggesting playing fewer games?
"I think we play too much baseball," Rizzo said Tuesday during his weekly appearance on ESPN 1000. "Yes, guys are going to take pay cuts. But are we playing this game for the money or do we love this game? I know it's both, but in the long run it will make everything better."
What do you mean, play fewer games? Cut baseball? Blasphemy!
"I think playing in the cold sucks," continued Rizzo, who was activated from the 10-day disabled list on Tuesday. "I was thinking about this the other day. When you think of Cubs and Cardinals, you think of a beautiful Saturday at Wrigley Field. You don't think about playing in 20 degrees."
He has a point. Cut the season by 10 games, it's a lot of venue cutting, but the mighty minds of accounting and finance can work something out because empty seats look bad. Wait a minute, what about playing more doubleheaders?
Believe it