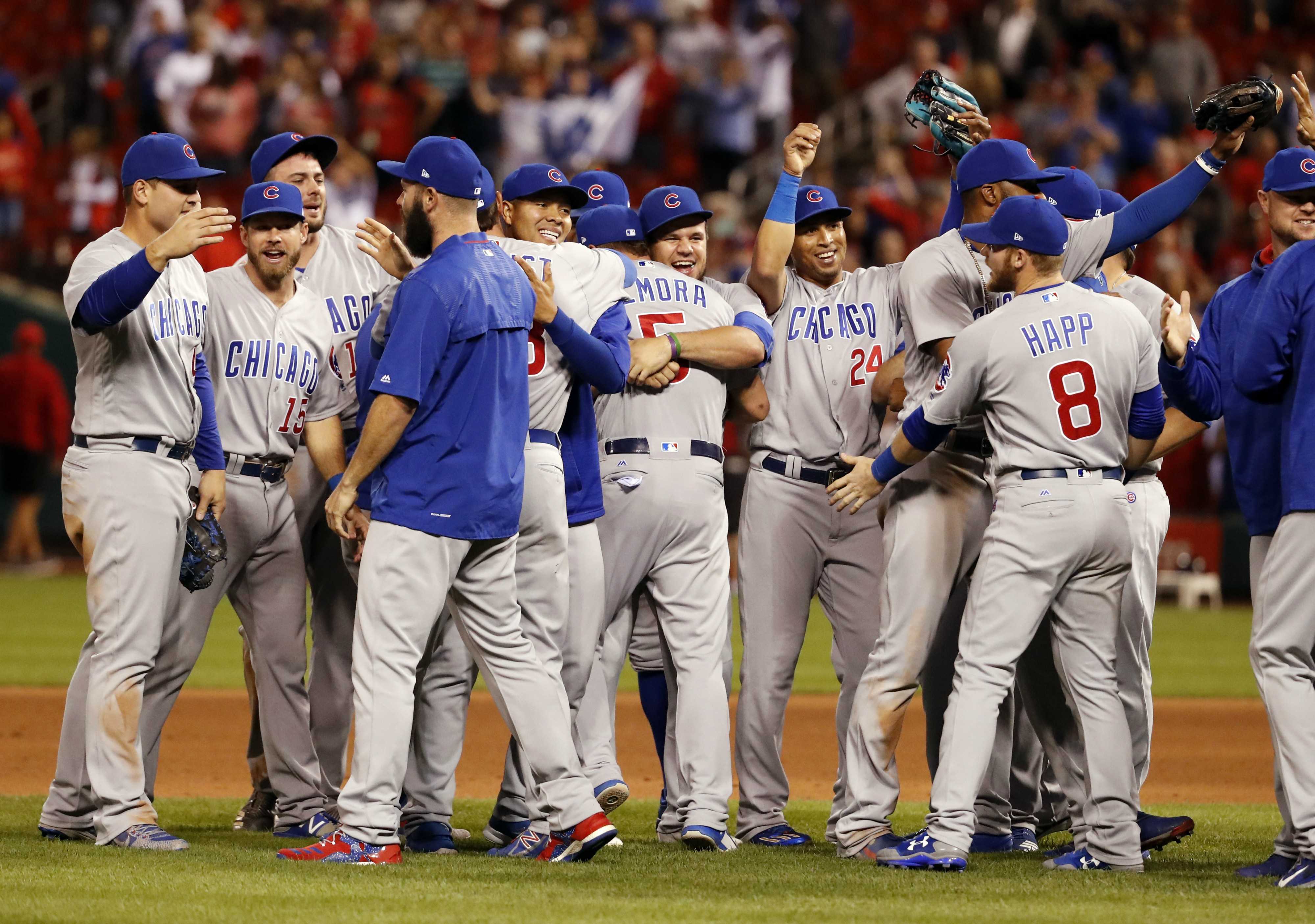 For the second straight year, the Chicago Cubs are National League Central Division Champions. Of course, nothing means more than the World Series but this is huge because it's their third straight year into the post season and as any Cubs fan will tell you, that doesn't happen that often. After beating the St. Louis Cardinals 5-1, the Cubs popped the corks off of the champagne, and as has become a tradition in our family these last few years, we've binge watched the Chicago Cubs in October.
"We had a lot of things that were not easy about this year, starting with guys naturally being fatigued, but you also have the fact that every team in our division played well this year," Jason Heyward said. "It's one of those years when you have to do everything right to get it done. We had a lot of growing to do this year."
Sure, the blame was put on to World Series hangover during the first half of the season, but I've maintained that they struggled during the first half because other teams studied them hard and adapted to the Cubs style of play. That's how they got beat. The second half revealed that the Cubs were just a good ball team and guys like Javier Baez, stepped up his play and really plugged up the middle while keeping his mighty bat going.
"Without Javy being here when Addy got hurt, it would not look the same right now," Joe Maddon said of the Cubs' position in the standings. "I promise you it would not look the same. The ability to plug up the middle of the field the way Javy has done in the absence of Addison, we would not be in this position right now."
If the Cubs took everyone by storm last year, then this season was learning how to keep the momentum going and adapting to winning ballgames. If you look at the statistics, there's no leaders this season, it's been a total team effort.
"We've created a culture here where it's win or bust," first baseman Anthony Rizzo said as he got splashed in the face with beer. "We're not supposed to be here. I know on paper we are, but after a championship season, the numbers, the studies, the stats show we shouldn't be here. People don't do this. We've done it, and it feels good. And we're in a good spot going into the postseason. We're rolling."
I'd love to see a dynasty forming with a repeat winner that isn't named Yankees.
It's exciting times to be a Cubs fan. There's even a film coming out based on David Ross's book, "Teammate" where none other than Bill Murray is tapped to play Joe Maddon. I mean come on, who else could do that role justice? The only question that remains is, who is going to play Bill Murray?
Believe it